Other Brands
We've talked a lot about the O Cases lately, but nothing tops the one we're going to review. This Chanel Diamond Chevron O Case from the Cruise 2018 Collection is not only ridiculous gorgeous but its also unique, never-seen-before and limited. When this season is over, you will probably never see this bag again. |
The Design
There is already a diamond-quilted version and there is already a chevron-quilted version of the O Case. But what's more interesting is when we can mix these two components together and create an entire new style..
The lower part is crafted in Chevron Quilting while the top part is made in Diamond Quilting. The Diamond Quilting is purposely designed in smaller pieces to match the overall look. It creates a contemporary feel but you can certainly bet that this handbag will still be trending 10 or 20 years later.
The Interior
The interior is rather simple. Inside you will find one large compartment to store all your basic necessities or evening essentials.
The Prices And Sizes
Chanel Small Diamond Chevron O Case
Size: 7.9' x 10.8' x 0.4' inches
Estimated prices: $1100 USD, $1550 CAD, €1105 euro, £1000 GBP, $1800 SGD, 5560 MYR, $9200 HKD
Chanel Diamond Chevron O Case
Size: 9.4' x 13.8' x 0.6' inches
Estimated Prices: $1300 USD, $1700 CAD, €1210 euro, £1090 GBP, $1970 SGD, 6090 MYR, $10100 HKD
More Images And Colors
Other Brands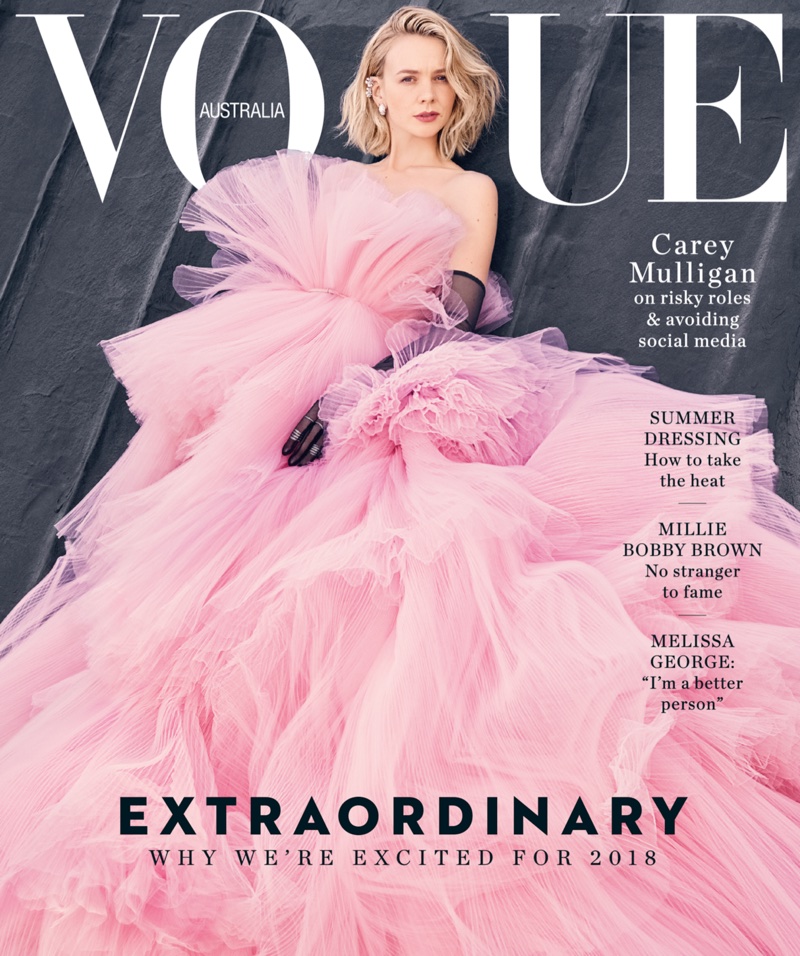 Carey Mulligan stands out in pink for the January 2018 cover of Vogue Australia. Captured by Emma Summerton, the English actress wears a frothy gown from Giambattista Valli haute couture. For the accompanying shoot, Carey poses in even more looks from the latest haute couture collections. Stylist Christine Centenera makes sure the blonde impresses wearing the designs of Chanel, Dior, Valentino Haute Couture and more.
Related: Carey Mulligan Poses in Ethereal Gowns for Harper's Bazaar UK
COVER SHOOT: CAREY MULLIGAN FOR VOGUE AUSTRALIA JANUARY 2018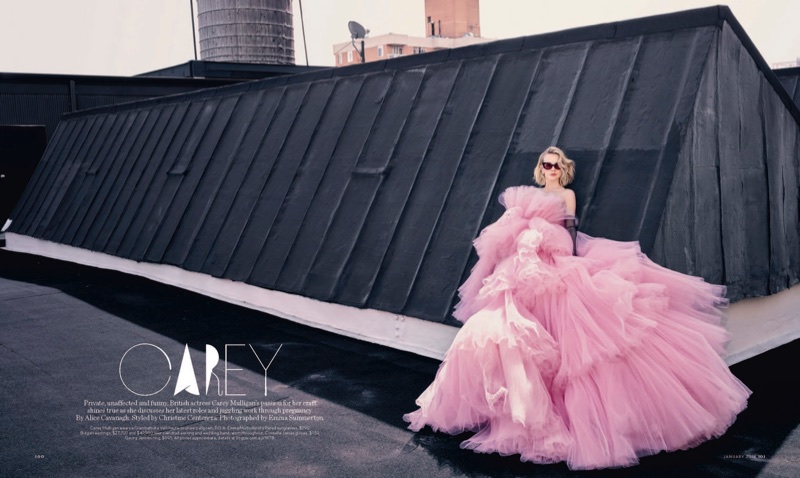 CAREY MULLIGAN ON WHETHER SHE EXPERIENCED HARRASSMENT
In her interview, Carey talks about whether she experienced sexual harassment in the film industry.
"I know a lot of actresses, friends of mine, who have felt vulnerable, but I don't think I ever have, in that sense." Carey continues, "I have felt belittled and I think I've felt kind of lesser-than. I've definitely experienced sexism in terms of how I've been treated. When I've tried to assert my opinion on scripts, for example, I feel I've had to fight a bit harder to get my voice heard."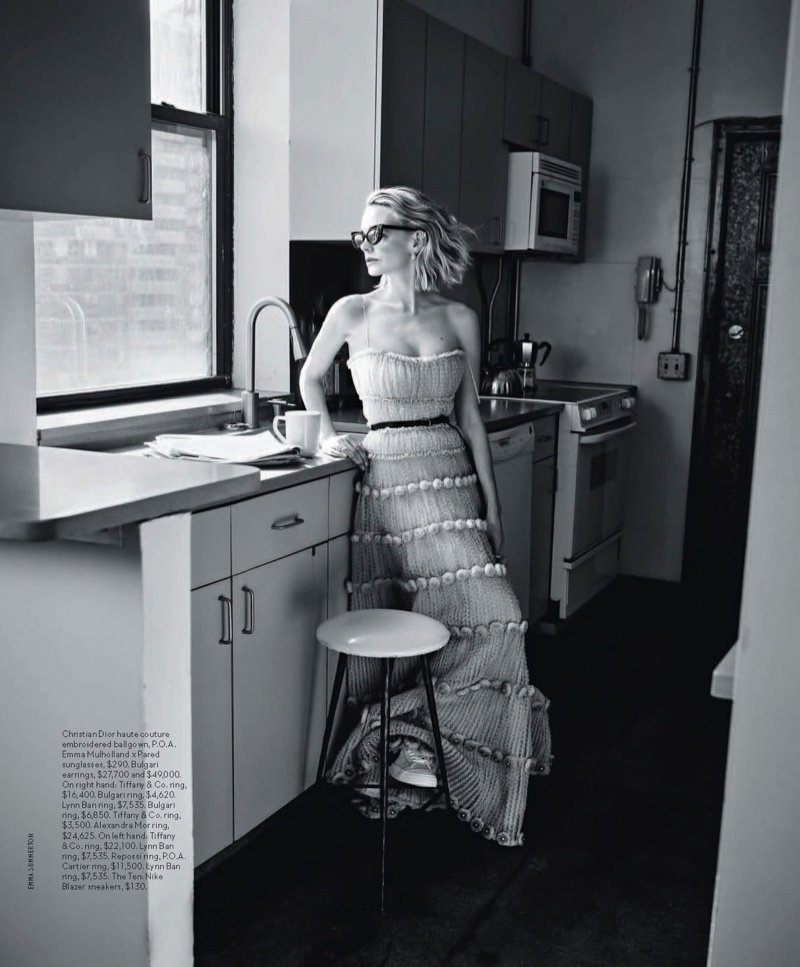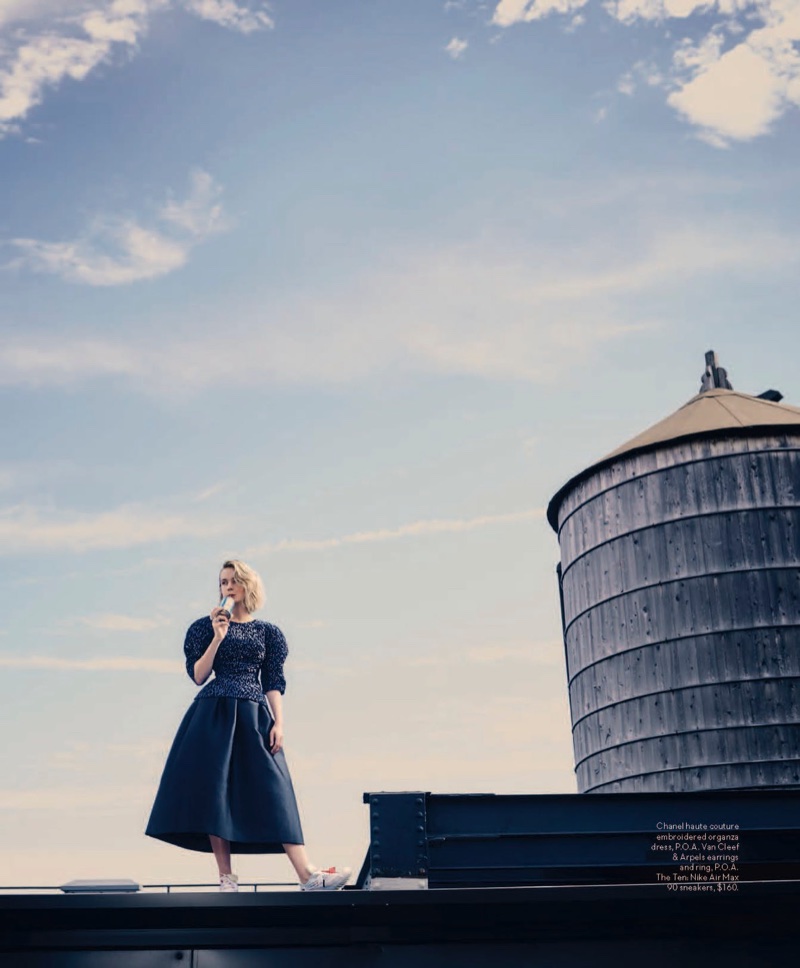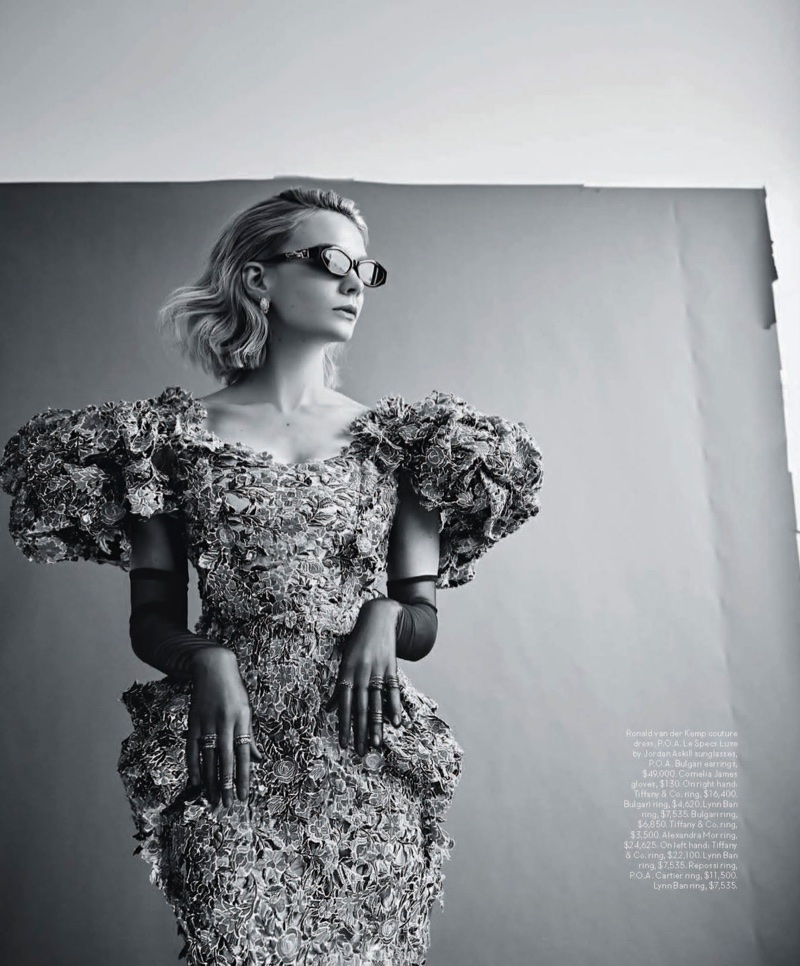 Other Brands
Categories

New Posts

Hot Posts